Dear Valued Customer:Due to sustained increases in the domestic steel market, we have experienced an impact on our finished wire products.  As a result, effective November 1, 2020, you will see price increases on all galvanized and black annealed products on our web site.For all of our customers that receive discounts on bulk orders, we will honor the negotiated rate for orders placed on or before October 31, 2020.  Pricing for orders placed on or after November 1st, 2020, will be handled on a case by case basis.BalerWire.com greatly appreciates the opportunity to provide you with industry leading baling products,...
---
In response to the COVID-19 pandemic all of our manufacturers are remaining open and running full production. If this changes, we will do our best to communicate any potential delays ahead of time. For an indefinite period of time we will be asking all customers with open orders, or when placing new orders, to verify that the consignee will be open to receive their shipments. We understand this is a constantly changing situation and will be as supportive as possible. However, any ancillary fees associated with consignee closures will be passed on to the customer. We will continue to work...
---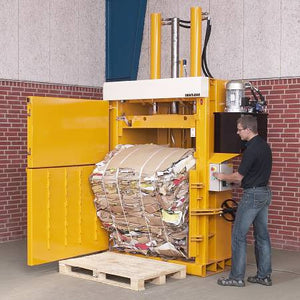 Q:  What does every baler need?  A:  Baler wire!  Whether you work for a manufacturer, distributor, or retailer, there is a good chance your facility bales its own cardboard, or possibly other recyclable materials. Why should you purchase your baling wire supplies from www.BalerWire.com? - We offer the lowest online price...guaranteed.- No waiting for quotes or phone calls back from a sales rep.- Shop when you want to shop.  Buy online today. Ships immediately with order tracking.- #1 in quality bale ties, auto-tie box and stem wire. Made right here in the USA. Help your business or facility save time...
---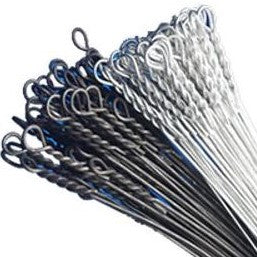 Yes...if you're not buying it manufacturer-direct. Why pay the enormous mark-ups from sites like Uline, Grainger, Home Depot and Walmart? They're not direct suppliers, as they all go through distributors who also have to supply their distribution centers with inventory.  This creates unnecessary freight movements and costs that INFLATE your price! If you could buy your produce directly from a farmer, wouldn't you save money? Of course.  That's why we created BalerWire.com. We've cut out the middleman and ship our wire direct from our manufacturer, with locations across the U.S. that minimize your freight cost.  Our flat-rate, guaranteed fast shipping...