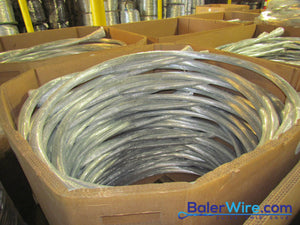 Welcome to BalerWire.com
We are your nationwide source for baling wire & bale tie supplies. All of our baling wire is made in the USA with American-made steel that meets or exceeds industry standards. We guarantee our products and welcome you to Contact Us for a sample prior to your purchase.
Our team consists of individuals with 30+ years in the baling wire industry, recycling industry, and customer service so we are committed to making you a satisfied customer. One of our goals when we built this website was to offer a "No Haggle" shopping experience where you can order what you need & be on your way. However, if you prefer to speak with one of our experienced staff members first about any questions or concerns you may have, please Contact Us & one of our staff members will be in touch with you shortly.
Shop online now & see why customers choose us again & again for our factory direct pricing & the highest quality baling wire!